Fall in Love with Saratoga
Bicycle Tours!
Read more about our locations and see
what we offer.
Cyclers see considerable more of this beautiful world than any other class of citizens. A good bicycle, well applied, will cure most ills this flesh is heir to.
~ Dr. K. K. Doty
Saratoga Race Course
Saratoga Springs, New York, United States
Saratoga Race Course is a thoroughbred horse racing track in Saratoga Springs, New York, United States, with a capacity of 50,000. Opened in 1863, it is often considered to be the oldest sporting venue of any kind in the country.
Saratoga Race Course has several nicknames: The Spa (for the nearby mineral springs), the House of Upsets, and the Graveyard of Champions.
The Race Course is the setting of a scene early on in the Ian Fleming James Bond novel Diamonds Are Forever.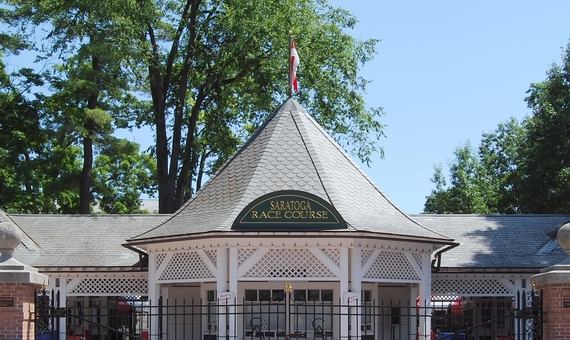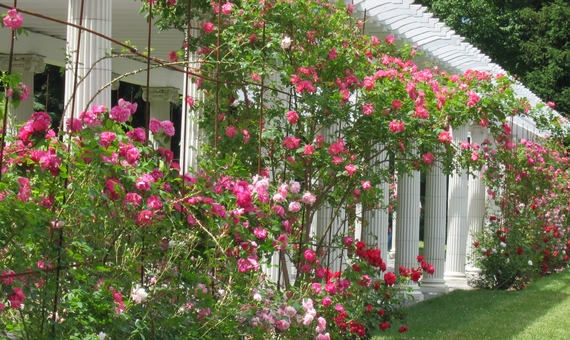 Yaddo Gardens
Yaddo is an artists' community located on a estate in Saratoga Springs.
Formal rose and rock gardens are part of the magnificent Yaddo estate, a working artists' community.
Yaddo is an artists' community located on a 400-acre (160 ha) estate in Saratoga Springs, New York. Its mission is "to nurture the creative process by providing an opportunity for artists to work without interruption in a supportive environment." On March 11, 2013 it was designated a National Historic Landmark.
Roosevelt Baths
Part of the Saratoga Spa complex.
The Historic Roosevelt Baths & Spa opened in 1935 as a bathhouse, part of the Saratoga Spa complex, which includes the Gideon Putnam Resort.
The mineral water for the spa comes from the Lincoln Spring, one of 17 nearby. The site is one of two naturally carbonated springs in the country and the only mineral springs spa in the Northeast.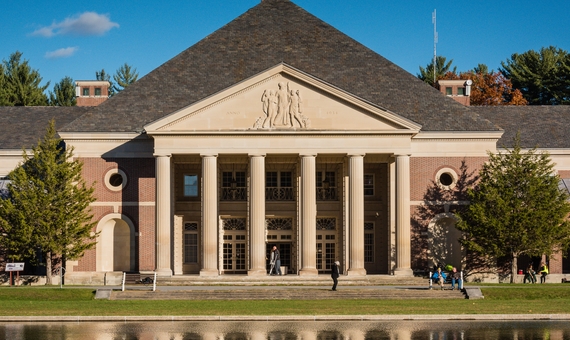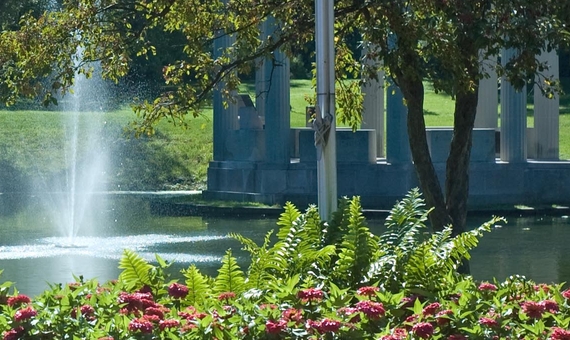 Congress Park
Declared a National Historic Landmark in 1987.
The basin-shaped park contains Grecian pavilions around the springs, Italian gardens, groves of trees and lawns. A Doric columned pavilion has been built over the site of the original Congress Spring, with water piped in from another spring.
Historic Districts
Historic Saratoga Springs
Several beautiful neighborhoods and Broadway comprise the historic districts. These areas contain some of the loveliest and most historic architecture in Saratoga Springs.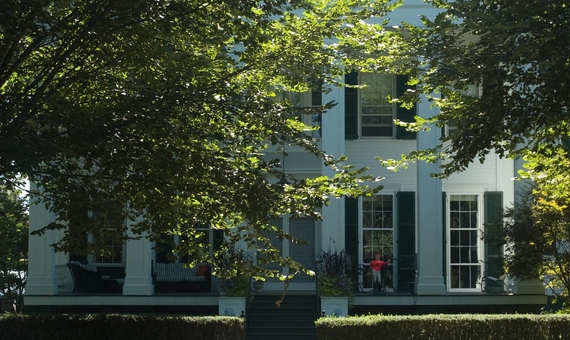 A leisurely ride, appropriate for the entire family...
Tours can be customized to your requirements. For example, we also offer tours with an emphasis on Health, History or Horses depending on your interests.